Royaal wonen in een
penthouse van 420 m2!
Haagweg 143 – 145 – 147
2321 AA LEIDEN


Abundantly spacious living
with 420 m2!
Haagweg 143 – 145 – 147
2321 AA LEIDEN


Kenmerken Penthouse:
420 m2 woonoppervlak op één woonlaag
Gesitueerd op de (bovenste) 3e etage
Dubbele bewoning mogelijk
Weids uitzicht op Leiden en de Rijn
Nieuw gebouwd in 2009
Garage voor 2 auto's
5 garages optioneel beschikbaar
Totaal 9 kamers
6 slaapkamers, 2 badkamers
Ligplaats voor een sloep is bespreekbaar
Characteristics:
420 m2 of living space on one single floor
Located on the 3rd (top) floor
Double occupancy possible
Wide view of Leiden and the Rhine
Newly built in 2009
Garage for 4 cars
3 garages available as an option
9 rooms in total
6 bedrooms, 2 bathrooms
Berth for a sloop can be discussed
De Keuken:
De grote L-keuken van 55 m2 is
voorzien van alle moderne apparatuur.
Er is ook een royale bijkeuken
en een voorraadkast.
De schuifpui geeft toegang naar het
terras met een weids uitzicht over de
Rijn en de stad Leiden.
The kitchen:
The large L-shaped kitchen of 55 m2 is
equipped with all modern equipment.
There is also a generously spaced utility room
and a pantry.
The sliding door gives access to the
terrace with a wide view over the
Rhine and the city of Leiden.
Het terras van 3 bij 8,5 meter.
Het uitzicht is hier geweldig!
The terrace of 3 by 8.5 meters.
The view here is incredible!
Dit is de 2e (gasten) badkamer.
This is the 2nd (guest) bathroom.
Het geheel is een ontwerp van
de Leidse architect ir. Kees Lau.
Belangrijk onderdeel van het
ontwerp van Kees vormen de
grote raampartijen. De buitenmuren
van de woning zijn voor een groot
deel opgebouwd uit glas.
Hierdoor staat het appartement
te allen tijde in contact met zijn
omgeving, zonder dat een gevoel
van geborgenheid in het gedrang
komt.
Verder zorgen de keuze van kleuren
en materialen voor een bijzonder
warm en huiselijk gevoel.
The building is a design by
architect ir. Kees Lau from Leiden.
Important part of this design by
Kees are the large windows.
The outside walls of the home
are for a large part made of glass.
This allows the apartment to
be in contact with the outside
environment without the feeling
of security being compromised.
Furthermore, the choice of colors
and materials ensure for a special
warm and homely feeling.
Voor deze regen-douche zijn speciale
leidingen aangebracht voor
het optimale effect.
Voorts is de hoofdbadkamer
gesitueerd bij de hoofdslaapkamer
en is luxe en royaal van opzet.
For this rain shower special pipes have
been installed for the optimal effect.
Furthermore, the main bathroom
situated near the main bedroom
is luxurious and generous in its design.
Vanzelfsprekend is er een ruime lift.
De lift is voorzien van een
goede toegangsbeveiliging.
Onder het complex, in het
souterrain, zijn de twee
parkeerplaatsen en
twee aparte bergingen.
Naturally there is a spacious elevator.
The elevator is equipped with dependable
access security.
Below the complex, in the
basement are the four
parking places and
a large closed storage room
with an overhead door.
U bent van harte welkom
op de Haagweg!
You are most welcome
at the Haagweg!
Bel de makelaar direct:
06 54 90 70 61 (bereikbaar van 9.00 tot 21.00 uur)
Contactpersoon / makelaar: Dhr. Jan Kok
Bezoek onze website:
www.DeHogerePrijsklasse.nl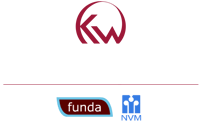 Call the estate agent directly:
+31 654 907 061 (call us between 9.00 and 21.00 hrs.)
Contact person / estate agent: mr. Jan Kok
Visit our website:
www.DeHogerePrijsklasse.nl